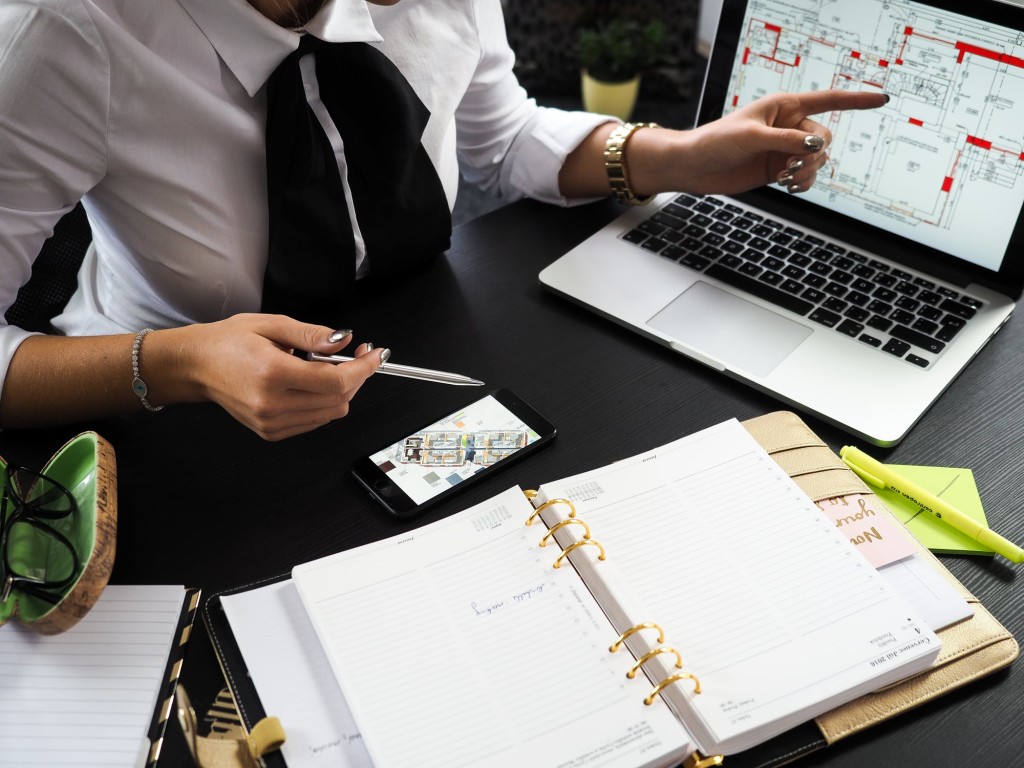 By Gerald L. Gordon, Ph.D.
Since I began my career with the Fairfax County Economic Development Authority (FCEDA) nearly 35 years ago, the number of women senior executives within the county has grown consistently. In light of March as Women's History Month, I have to say I am pleased, but certainly not surprised. Because the county attracted female executives and business owners earlier than many other business hubs, a unique momentum has ensued. Due to this early momentum, Fairfax County continues to benefit from a unique business ecosystem that has successfully advanced and retained female C-level executives and woman-owned businesses.
 A major part of this ecosystem is a welcoming, receptive environment for entrepreneurs. Both Sujani Rangareddy, CEO of the IT integration firm, Alpha Omega Integration, and Sonia Mundra, president of the data analytics firm, Chenega Analytic Business Solutions, are business women who credit this environment with their success as executives.
 Further, because of the tech industry's focus on science and data, technologists focus on the value brought to the conversation rather than the gender of the person bringing it. Mundra noted that this "naturally provides almost an egalitarian feel within the ecosystem."
 Another contributor to this environment is the county's proximity to Washington, D.C. Opportunities to work in the federal government initially drew many women to the area. Many women have started their own businesses after leaving the federal workforce. Further, the U.S. Small Business Administration has developed programs that have promoted advancement of women as business executives.
 ORI co-founders Kathy Benson and Sue Lynd started their business 30 years ago and cite the large, talented and diverse pool of candidates as a reason for their continuing success in Fairfax County. Favor TechConsulting CEO Vaseal Montgomery (Col. USA ret.) relocated the IT company's headquarters to Fairfax County in 2016. Montgomery did this because she said there is a strong opportunity to hire the region's premier talent while remaining geographically central to their surrounding customer base.
 In fact, Favor TechConsulting has found such great success as a woman-owned business in Fairfax County that it just opened a new headquarters to accommodate the growing business.
 Many women have also continued their business growth in Fairfax County by climbing the ladder of success within a traditional corporate environment. General Dynamics CEO Phebe Novakovic is a prominent example of this. She began her career at General Dynamics in 2001, and quickly rose in the ranks at the company as the leader of one of the most prominent defense contracting companies in the world.
 These women are only a few examples of the many successful female CEOs within Fairfax County. According to the most recent U.S. Census Survey of Business Owners, there are 42,000 women-owned firms employing 46,000 workers here, accounting for $8.4 billion in sales.
 Through its Business Diversity division, the FCEDA has helped women start, maintain and expand their businesses within the county. Whether you're interested in starting, furthering, or relocating your business to Fairfax County, the FCEDA provides resources and programs to help businesses find success at every stage.
 I invite you to visit www.fairfaxcountyeda.org to learn more about the services we provide for woman-owned businesses and information we offer about opportunities for women who want to advance their careers to leadership positions.
Gerald L. Gordon, Ph.D., is president and CEO of the Fairfax County Economic Development Authority.