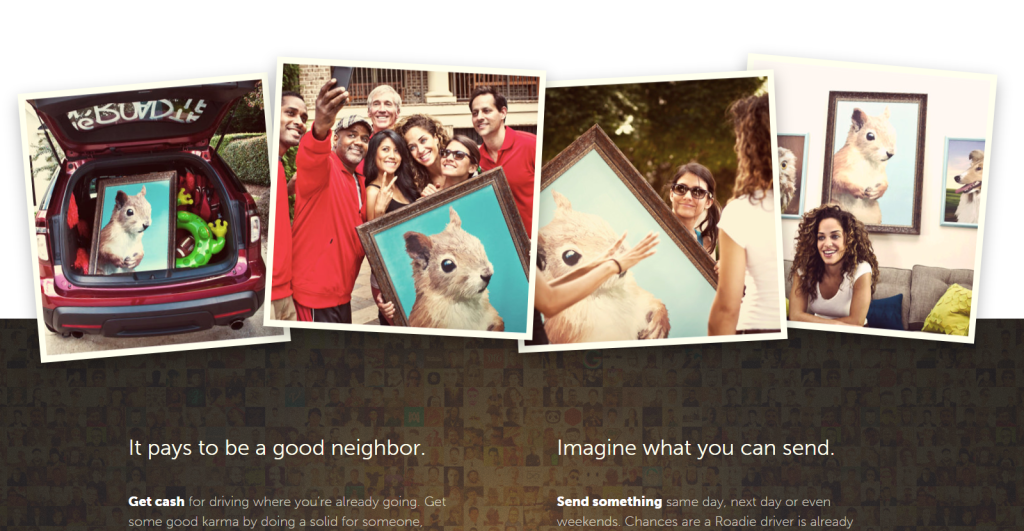 Apps like Uber and AirBNB have disrupted traditional businesses and now a fairly new app is available that could change the personal shipping industry.
Launched in January 2015, Roadie is a user-to-user app which enables people to get goods delivered the same day. When opened, the app reveals a map showing commuters driving to and from various destinations, so if you have something that needs to reach across town that day, you can put in a request or place a "gig."
You then pay a base fare, then an additional per mile traveled fee, which can be from $8 to $150 , depending on the job and distance travel. The Roadie who picks up your stuff and accepts the gig is paid 80% of the fee and the company takes 20%.
Ingenious! And so much so, we've seen larger companies like Amazon (Prime), eBay and even Google push out  same-day delivery services after Roadie's launch.  Call it the curse of success;  it draws in competitors wanting a piece of that market, even the big Dogs.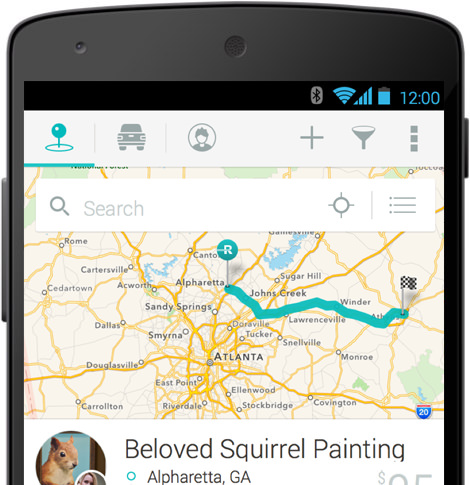 Marc Gorlin, the Atlanta, Georgia-based founder,  who came up with the idea while sitting in traffic,  said it is based on the idea that neighbors should be inclined to help one another.
The app is available for Android and iOS.
Gorlin told Venture Beat all drivers who sign up for Roadie must do a background check with the company and those who want stuff picked up can meet the Roadie in a public place, like a rest stop, rather than have a stranger come to their home. After the gig, users get to rate and recommend the roadie for future users.
The app may appeal as an alternative to expensive shipping costs for those who live in the enormous yet undeserved rural and less heavily populated areas of the country.
The Startup raised $10 million dollars this winter and counted UPS Ventures among its backers! Sweet!
h/t Venture Beat