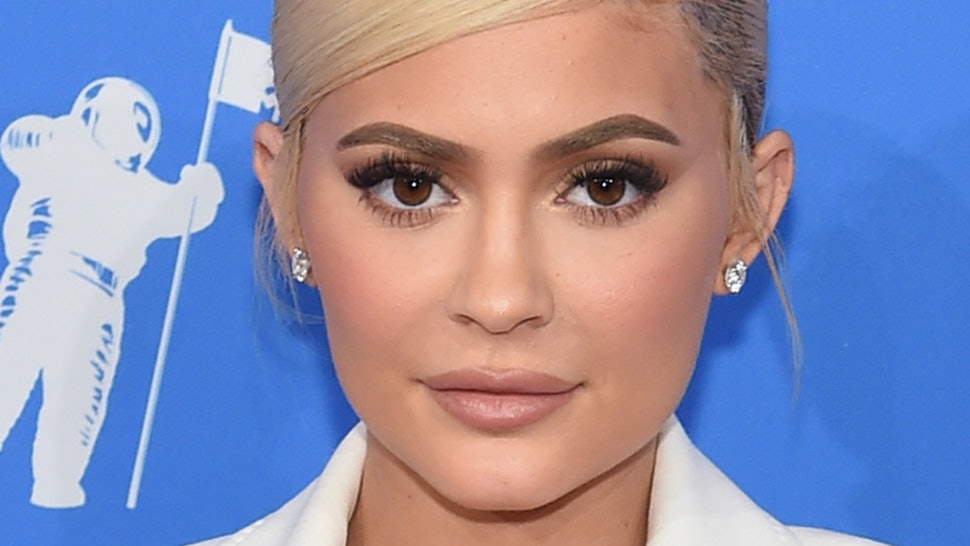 This week, Forbes Magazine crowned Kylie Jenner as the youngest self-made billionaire at age 21. The magazine determined the fact that Kylie did not inherit the startup capital she used to start Kylie cosmetics qualifies her to be worthy of the "self-made" moniker.
Of course, as can be expected, the magazine got a lot of flak and blow back from people on social media from other celebrities to Dictionary.com which infamously tweeted yesterday within hours of the news breaking, "Haven't we gone over this? Self-made: Having succeeded in life unaided" with a link to the website's definition which is "having succeeded in life unaided; made by oneself."
The people feeling most indignant over the designation are: 1) self-made people who got their start with no capital, no family brand and no resources, access or connections; and 2) people who are still trying to make their idea come to life who would love the capital, family brand, resources, access and connections Jenner had access to when she built her company.
It just does not seem fair to them to celebrate this young girl as "self-made" when they are aware that she had tremendous amount of help along the way.
Even if one were to accept and adopt Forbe's definition, Jenner still would not necessarily fit that narrow parameter easily.
You will see why the "non-inherited" part of the ratio does not apply  throughout this following analysis of the 5 factors that existed to enabled Kylie to be able to were able to grow her brand to $1B within a little over a 3-year time span.
1. FREE MARKETING 
Unlike a lot of businesses that spend 7-8% of their gross revenue on marketing, Jenner is able to spend a grand total of zero dollars by using totally free social media platforms like Snapchat, Instagram, Facebook and Twitter to reach her eager, avid and willing market of buyers.
Very few businesses are able to directly market their products to 174 Million willing, able and eager buyers from day one.
The social media following that Kylie has grown was possible not just because the  youngest in the Kardashian/Jenner clan is able to put together the perfect selfie, but also because she is the star of a realty TV show that she inherited at age 10 without having to do anything more than be born to Bruce and Kris Jenner.
Right there, the concept of being made without inheritance is blown out of the water, in my opinion. Without doing any active pitching to make it happen, she inherited the right to be paid to be on a show and gain the exposure needed to attract attention of modeling agencies.
2. THE PERFECT BUYING AUDIENCE: GEN Z
I've seen a lot of people defending Kylie  by bringing up the fact that her sisters, Kim, Kourtney and Khloe each have massive social media followings, as do a lot of popular celebrities, but they were unable to grow a $1B business the same way Kylie could and did.
To that, I reply, half of Kim's followers on social are haters. A good chunk are men and other people there to gawk at Kim's sometimes seductive photos. Then there are the interns, gossip press, media and other celeb watchers who are not the market for Kim's products.
Also,  a lot of the followers of Kylie's sisters are Generation X and GenY/Millennials, many of whom may prefer to try on make up before buying it and many who are less willing to make a purchasing decision based on just peering at a perfect pink pout on a celebrity.
Market research show that Generation Z is one of the most powerful consumer forces in the market today with a buying power is $44 billion which expands to $600 billion when considering the influence they have on their parents' spending.
And they can make a quick decision to support their fan fave in seconds of seeing what Jenner has to offer.
Let's compare the steps it would take for a fan of someone like  Diddy or Madonna to show their support for these business and musical geniuses and icons.
They'd have to be in a car or in front of a TV or computer to see an ad, purchased by a marketing company, to make it across their radio station airwaves, of a commercial or web ad. Then, if the fan is youthful, he/she would  have to ask their parent to drive them down to the ticket master booth to buy a concert ticket, or to take them to the mall to buy an album, or drive them to the movies to purchase a ticket, in the case of actors.
An average GenZ with an allowance and parent-provided bank card account linked to a digital visa can swipe up and hit buy right there. Total of minutes if not seconds to go from viewing an item and call to action and making a purchase!
Kylie has even partnered up with Instagram to create her own filters so a teen can test out how it would look on her before buying and even that would still be a purchasing decisions that takes minutes versus the days it takes for fans of older celebs.
3. MASTERY OF THE PERFECT SELFIE
Platforms like Instagram and Pinterest are the homes for the aspirational imagery.  By "aspirational" I mean coveting.
People follow accounts that feature people, foods, places and lifestyles they aspire to and you will note that the most successful have mastered the art of presenting life the prettiest and most visually appealing.
So has Kylie!
Her IG account is dreamy…to a tween and teen at least and even I appreciate her seemingly perfect presentation. She has the "it" factor indeed and has turned a recent new found love of makeup into a passion and then a business.
I give all the power, credit and praise to the baby sister.
However, it takes less time for Kylie to create her craft compared to the people that folks have been comparing her success to this week.
I'll come back to Sean Combs. Wealthy celebs like Diddy have been in the game for a while and still have not netted a billion and that's because he had to take a lot of time to earn his money in a more traditional fashion.
Diddy started as an intern. Then he had to work his way up the food chain, create his own company, attend tons of meetings and network events, listening sessions, contract negotiations, talent searching, sessions auditioning and all of that work, just to make his first million, probably!
Kylie could wake up at 9 and spend 4 hours on the perfect photos, lighting, angles, and then another hour tweaking the filters for a total of about 5 hours and by 2pm she posts with a "swipe up" call to action to purchase now.
By 4pm, the lip gloss could be could be sold out and she would have just made $1M from 6 hours worth of work.
She's not the only one who has mastered the art of appeal and allure to net $1M in a few hours.
A woman named  Wuzzam Supa (also known as Supa Cent) earned $1M in sales in 90 minutes selling her The Crayon Case online through her website and did it again recently for Valentine's Day.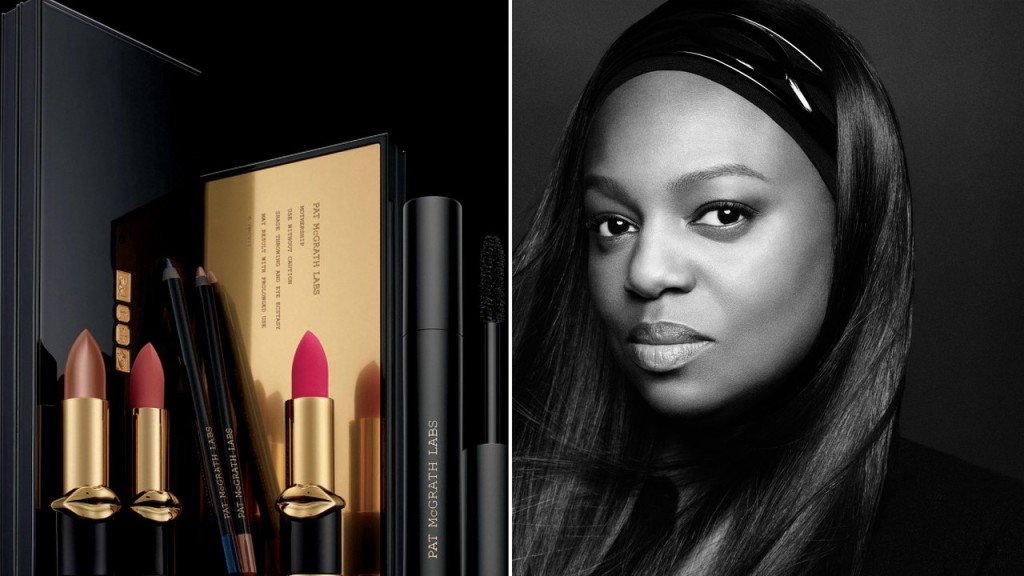 And Jamaican Brit make up artist turned make up retailer Pat McGrath's make up company Pat McGrath Labs was valuated at $1B last year, before Kylie Cosmetics.
And though McGrath  also launched her company in 2015, like Kylie, she is 53-years old  and didn't make the same headlines among non-black press.
At least CNN did a feature last year on Hudda Kattan, an Iraqi born make up guru whose 2013-founded Huda Beauty made her a billionaire.
The point is not to pit successful women against each other, but just to point out that the digital era of earning money is making it easier for these new entrepreneurs to net millions faster once they identify the right market and a direct distribution platform.
4. ACCESS TO CAPITAL
Dozens of survey research state that access to capital is the one impediment for a lot of small business growth and while Kylie did not inherit the money she used to launch her company, she did in fact inherit the access and opportunity to be cast on a show to get the publicity to be able to book the $250,000 worth of income she used from modeling to launch her business.
An average 17 year old Instagram model with no access or same visibility than a Kardashian/Jenner to quickly land that much in income. There a lot of people ( me included) who believe a quarter million infusion of cash into our StartUps would enable them to catapult their companies into the outer stratosphere too.
5. ESTABLISHED BRAND
A lot of time and effort are spent at the early stages of an unknown company on branding and elevating a brand logo, imagery and company mission out there for the public to digest, get used to and learn to know, like and trust.
When Kylie launched her lip kit, she had an already established reputable brand with over 100 Million true fans and followers. Some will say she inherited the opportunity to have so many followers from the brand her sisters and mom built and handed to her.
And unlike her sisters, again, most of Kylie's followers and fans, I think, actually like her, want to look like her, want to be her and want to support her and will.
We see from The Crayon Case example that people will do what they can when you have a quality product and a market of willing buyers who know like and trust you.
But unlike Kylie, Supa Cent and Path McGrath did not inherit a brand, name, estalblished connects and so in a way, their meteoric rise to success is as amazing, if not more!