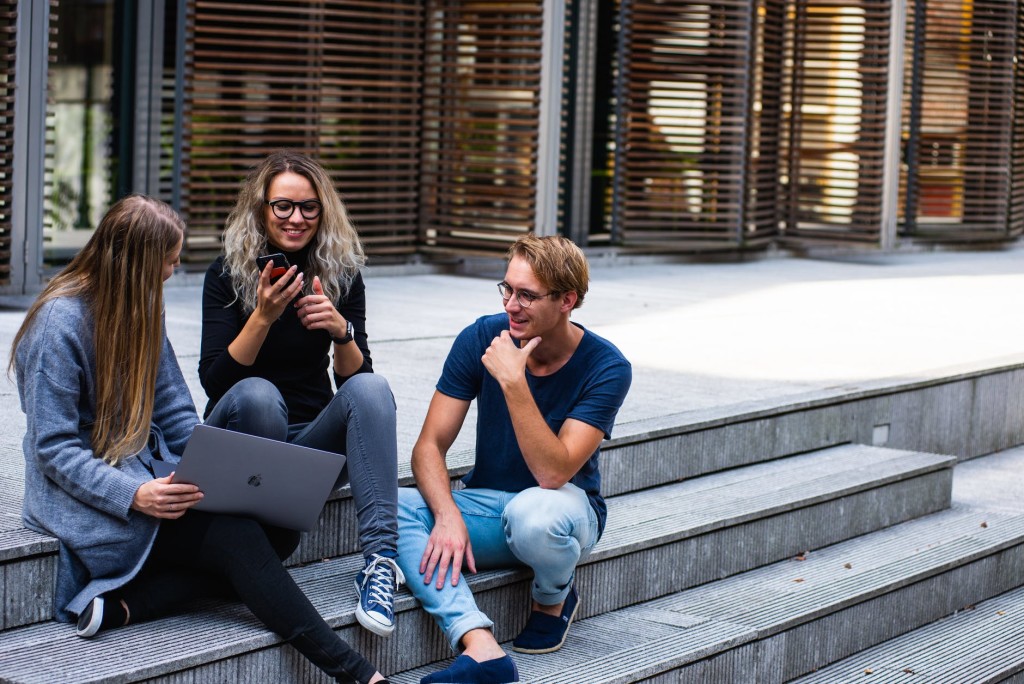 Students still in school do not necessarily have to get a job waiting tables or working fast food to earn income in between classes. Fortunately, there are digital opps in the gig economy available.  Website Planet considered the various different platforms for seeking out freelance jobs and came up with three tops with a comparison chart: Fiverr, FreelanceJobs.com and Upwork.
What made these three stand out? According to the site:
Plenty of Jobs Available: A freelance platform is useless if there's nothing but workers and not enough clients, and finding worthwhile opportunities on some platforms can take time that many students can't afford to spare.
Student-Specific Skills: As a student, you probably know a thing or two about writing essays, doing research, and other marketable skills that can be sold on freelance platforms.
Relatively Low Fees: If money weren't an issue, you probably wouldn't be looking to pick up freelance work. We considered the fees associated with each platform to ensure that you walk away with a little extra weekend spending money.
Ability to Build a Portfolio: Maybe you don't have much in terms of work experience or samples to include in a portfolio. These platforms can be amazing tools for building both.
Options for Clients to Come to You: While many marketplaces expect you to actively pitch to clients, on some websites, you can just post a job and let clients come to you instead, which is perfect for a busy campus lifestyle.
Here is the wrap up for why each is the best for students: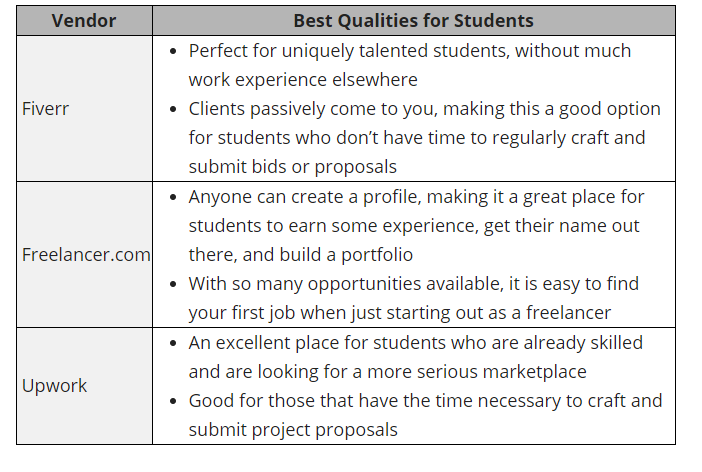 Check out the entire comprehensive guide here!