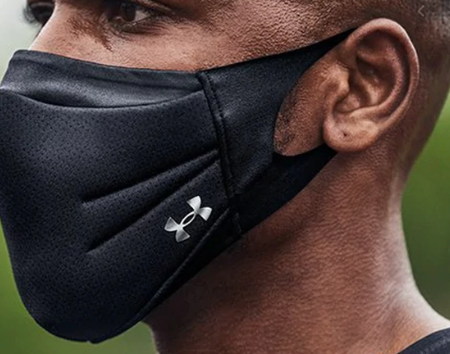 A major problem athletes and those who run, and who engage in high intensity work outs have challenges wearing masks.
Enter innovative sports apparell company Under Armour which created a special high tech face mask that targeted athletes to help them slow the spread of the dangerous novel coronavirus.
"When health officials said healthy people should wear facemasks, we started building prototypes until we made the perfect one for athletes," the product listing on Under Armour's website reads. "It's got the airflow you need, a cool feel, and the best fit for running or training."
The mask sold out within an hour of its release on the company's website.
Good news is that a new batch is being produced. The masks are only available in black, but they come in sizes S/M, M/L, L/XL and XL/XXL.
You can pre-order one here!

Under Armour's CEO Patrik Frisk announced on Twitter that more would be available later in the summer.