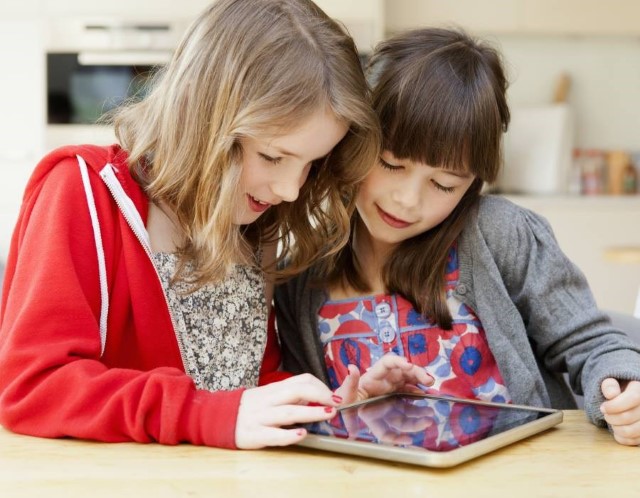 Recently, SnapChat settled with Maryland state consumer regulators over its collection of users' private information and advertising that the app makes images, texts and messages shared on it disappear forever. Further, the makers of the app, which is popular among those who use their mobile phones to" sext" (send and receive sexually suggestive content) don't  do much to prevent teens under 13 to use it.  Federal policies apply to those 13 and over.
The truth is the app cannot prevent others from sharing the information shared on it and now SnapChat has agree to pay the state $100,000 in a settlement similar to one it entered with the Federal Trade Commission.
But just as the feds catch up with the most popular app, new similar ones prop up.
Like their parents, kids too use social media to connect with friends, family, peers, teachers and others.   They are not always going to stick to the most popular ones like Facebook and Instagram, but may aim to get away from the masses (and their parents) by gravitating towards the the multitude of social apps available makes it easy for children to express themselves, share photos and videos, organize social events, and even meet new friends.
But what has happened is that some of  these apps – in the wrong hands – can potentially do much more harm than good.  
Ivory Thompson, of Retina-X Studios, a premier provider of activity monitoring and tracking solutions for mobile phones, computers, tablets and networks, has compiled a list of 3 popular social networking apps that can be potentially dangerous for kids when used unsupervised:
● Omegle
This app is becoming increasingly popular with teens and young kids, but here's the problem; the whole point of the app is to "talk to strangers". Users connect to the app and are paired with a random stranger to begin chatting with. In these chat rooms there are no regulations, no holds barred, and ANY two users can be randomly paired together. This means any adult can quickly be paired with a 12 year old to begin their chat session about anything they want.
● Yik Yak
While this app was started to function like a virtual campus bulletin board for college students, it has quickly ballooned to way more than that. The way it works is users can anonymously post short messages (about anything they want) that can be read by other users of the app only within a 1.5 mile radius. Sounds like a quick way to connect with people in your vicinity right? Maybe not so much. Using "GPS/Check-in" apps is a dangerous way to let stalkers and predators know exactly where you are and what you're doing. Most recently, this app has been known to be involved in cyber bullying and known to be used to send sexually explicit messages to "hook-up" with others.
● Whisper
Much like the Omegle app, this app allows users to meet strangers, share secrets and much more. But this one takes things a little further; Whisper allows other users to know a general area of where the user is. This is a feature that can be extremely dangerous in the wrong malicious hands.
All of the new technology that kids use today is great for them to express how they feel and to interact with friends. The problem now is that many teens and young kids are given too much freedom to do what they want on these apps without the proper supervision of parents or guardians. It should be the highest priority for parents to keep a close watch over kids and not provide too much freedom especially when dealing with potentially dangerous social networking apps and teach them the right and proper way to use such new technology to their advantage.
It's better to be knowledgeable and safe than sorry and to monitor new apps as they are uploaded on your children's devices and become popular