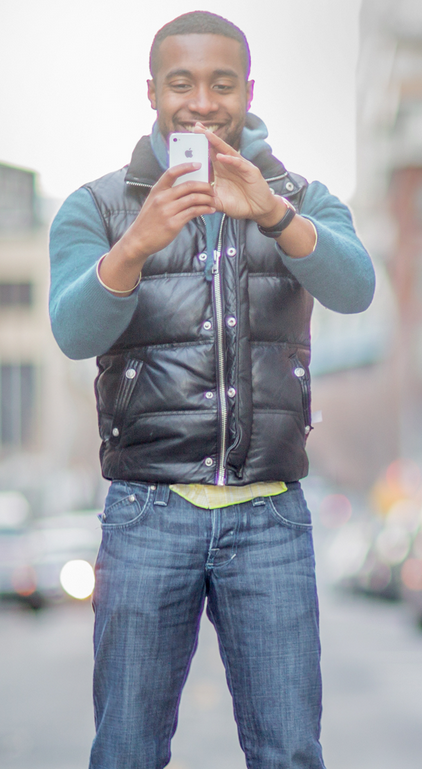 Finally, the everyday Joe Schmoe who is not a celebrity, doesn't have a ginormous following and is not a  mega online influencer can make money as a brand ambassador!
Brands like Red Bull, Hollister, Wendy's, Brooks Brothers, Cole Haan, Marshalls and New Balance and several other big box brands are plugged in with SCOOPR.
The app lets users sign up for FREE and accept an assignment to share photos of their genuine experiences with various big brands  and share them across 5 platforms: Facebook, Twitter, Instagram, Tumblr and Google+.   If the brand likes the image  and elects to use it for marketing and promotional purposes in an advertisement or elsewhere, the consumer app user who shared the image gets paid! Currently, it appears the average payout is about $100 per image in the form of a Visa gift card. Not bad.
The brands get the benefit of distinguishing fans, brand ambassadors and brand evangelists by examining analytics from every photo uploaded and stored onto the app.
The Boston-based company behind the new ad tech platform, SCOOPR MEDIA offers cloud storage solutions for its brand clients.  The company boasts 10,000 sign ups already.
It's a perfect marriage of  user-generated content and brand marketing.
And for users who already post random images on social media sites like Instagram anyway, they might as well download SCOOPR and share there as well and make some dough out of all that oversharing.