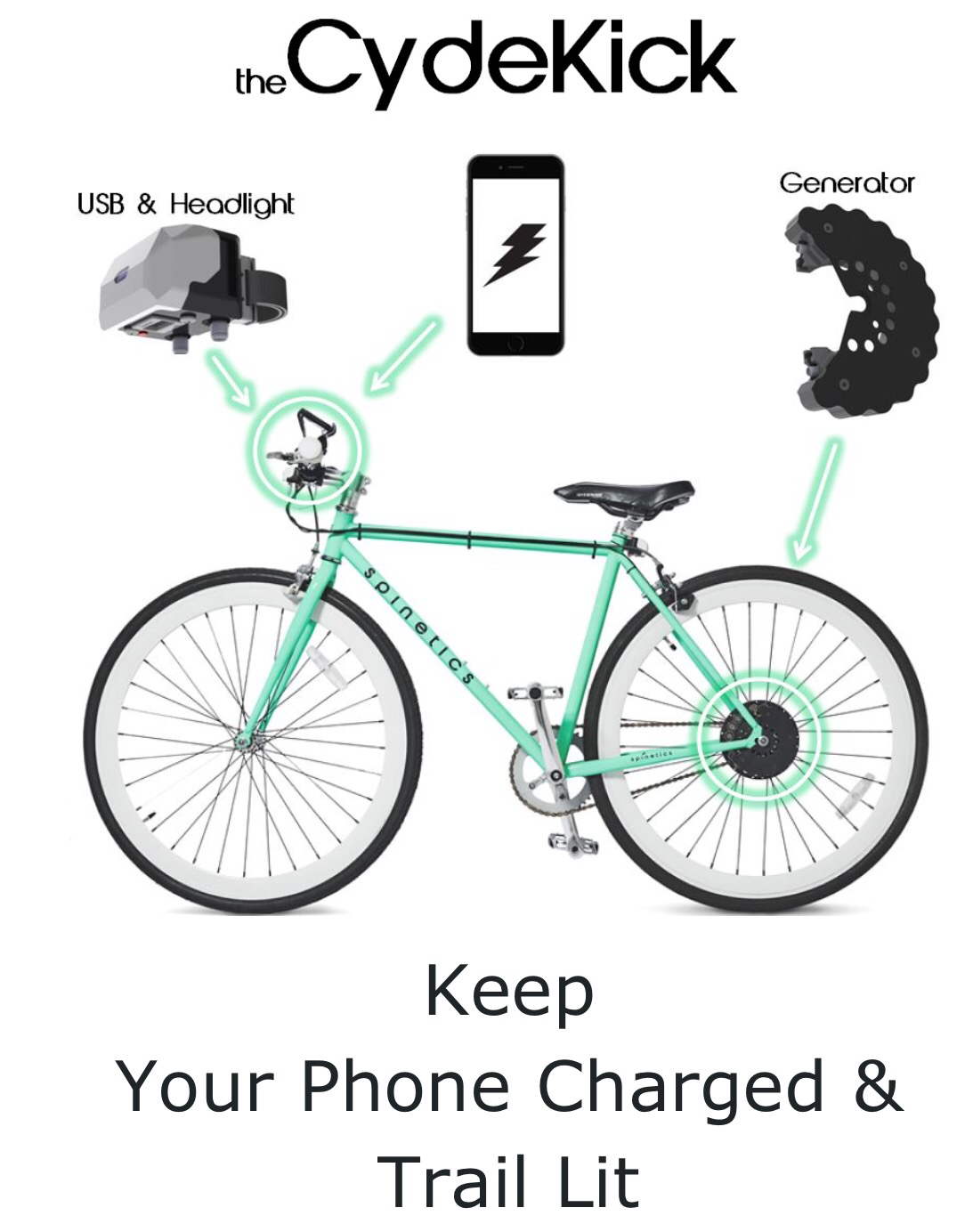 Long-Distance outdoor cyclists no longer have to worry about losing their GPS when their mounted smart-phone dies.
To their rescue is CydeKick, a new gadget that generates power for devices from the spinning bike wheels. The device converts the cyclist's motion into electricity for charging smartphones and other electronic devices.
Having something like this would eliminate the need to go off the trail to find a place to power back up your phone.
It would be perfect for multi-day races or tours as well. Also, losing power would mean being disconnected from civilization and being able to contact a friend or family in case of an emergency.
Thus CydeKick could literally be a life saver. The creators just launched a Kickstarter campaign. Find out more on their website HERE!
h/t Fastcompany