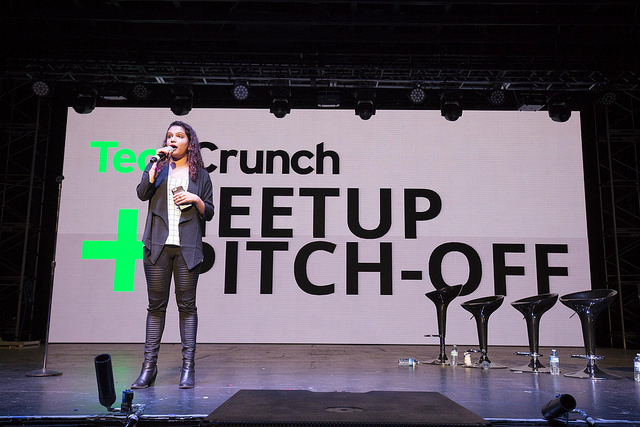 TechCrunch took its popular meetup + pitch-off series to DC last week and TechYaya was there to rub elbows with the good looking crowd of founders, tech enthusiasts, investors, vendors and other people watchers of the Nation's capital.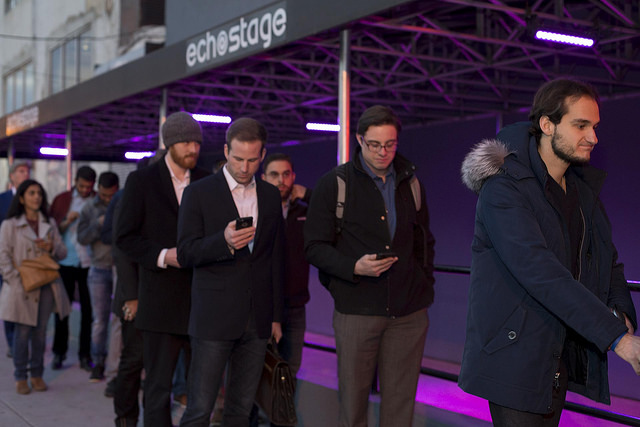 Held at Echostage, the city's largest concert venue, located on an edgy, off-the-beaten path industrial block of District's Ward 5 neighborhood, the TC Meetup opened with an on-stage chat with Venture Cap VCs including Bradley Tusk of Tusk Holdings.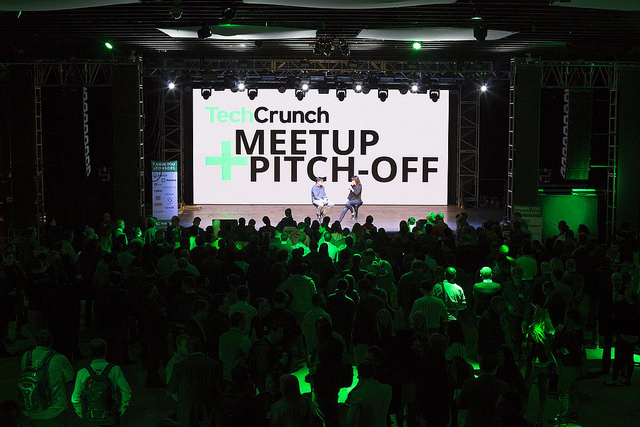 A formal pitch competition followed among previously selected candidates.
Each had 60 seconds to present themselves to a panel of judges, who later peppered each candidate with questions as their peers watched on under the dim blue lights of the spacious event space.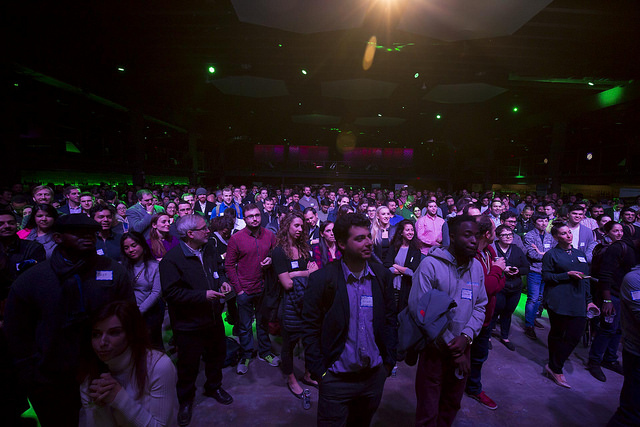 After every third presentation, entertaining and engaging event host, TechCrunch Senior Writer Jordan Crook,  polled the audience to gauge who did the best job selling his service or product.  Meanwhile, event sponsors lined the back and perimeter of the hall, and simultaneously chatted with attendees who were milling about, not always paying attention to the pitches.
Interestingly, the StartUps with social justice or social good component to their business model were most popular. Water filtration system StartUp Hydroviv's representative said the company had donated more of its products to Flint Michigan than made sales. That went over well.
Also, investment disrupter Kapitalwise targets immigrant communities and people who are unsure, wary and uncomfortable with traditional banks and helps them save money a little bit at a time.  Its app moves money from users' accounts into an investment account, scaling and adjusting along the way.  It too was a crowd fave.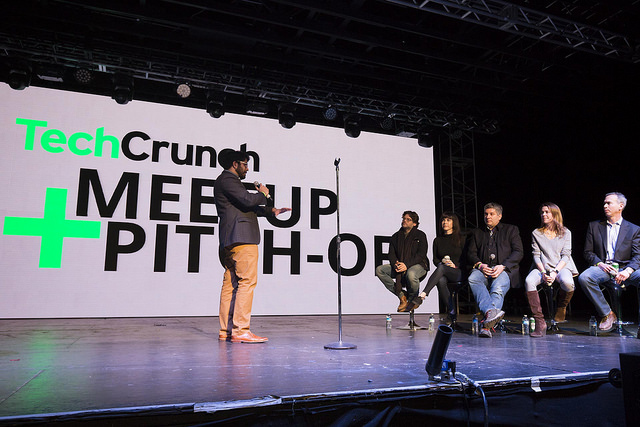 Here are the 10 companies that competed, including a couple of geomapping products that rival Google maps.
Also, standing out in our eyes was a wild card presenter, selected to pitch from among attendees that night, Digitize-A-Nation. The company promises to bring satellite mapping to developing nations to help them better ascertain their natural resources.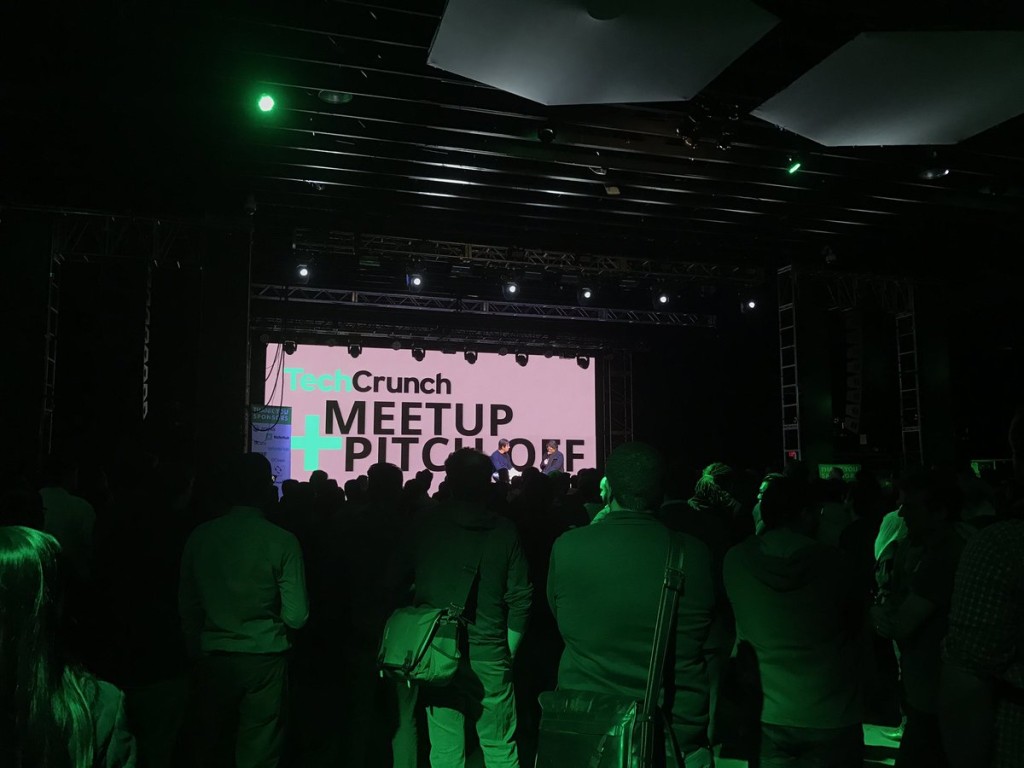 In the end, Hydroviv walked away with the prize, a table in the coveted Startup Alley at TechCrunch Disrupt NY 2017.
The well-attended event rounded up with some more loud chatter, networking and some more double fisting draft beer.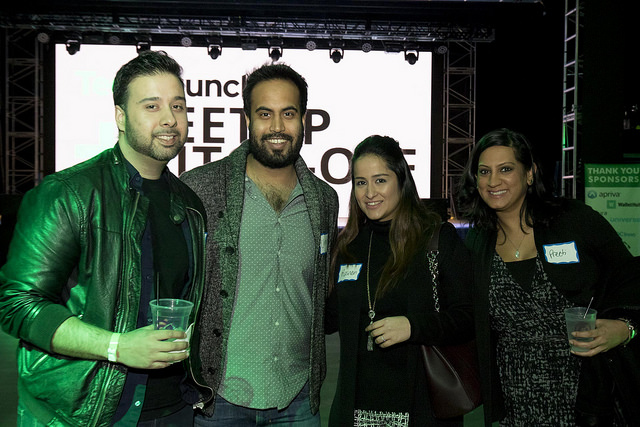 The TW team packed up and headed to the Miami version of the event series that was held on the 23rd.  Past locations included Brooklyn, NY; Atlanta, Georgia; Stokholm, Sweden; Austin, Texas; Seattle, Washington; Berlin, Germany and Seoul, Korea, starting last summer.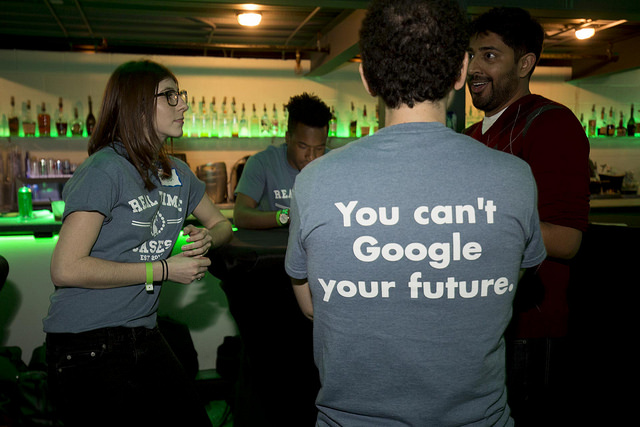 Future meetup + pitches will take place at Barcelona, Spain; Seattle, Washington and Tel Aviv. Find out more here!
Good stuff. Check out these pics from the event: