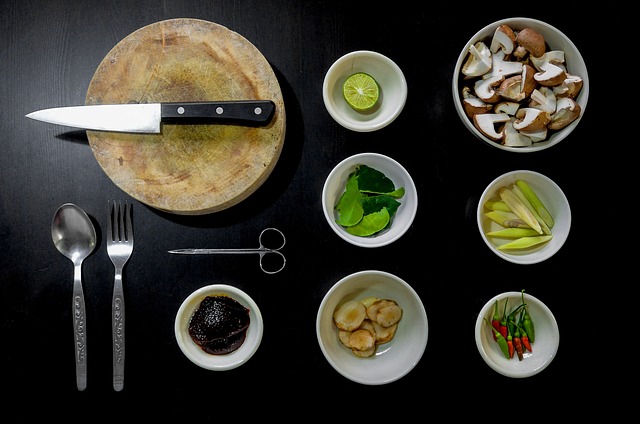 Just in time for Grammy's weekend and Valentine's Day, home de-cluttering app Decluttr.com figured out what some of today's most popular music actually taste like, and a lot of them taste like candy!
To ascertain the actual flavors of chart topping music, Decluttr collaborated with James Wannerton, president of the U.K. Synaesthesia Association. Wannerton has a rare ability to taste words and sounds due to a condition called lexical-gustatory synaesthesia. The neurological condition links senses which are typically experienced separately. Curious.
"For as long as I can remember I have experienced involuntary tastes and textures whenever I listen to a piece of music," said Wannerton. "These tastes come from both the sound of the instruments being played plus the sound of the lyrics. The tastes are a very real mouth-feel, not just a simple association. They arrive one after another, a little like a fluorescent light being repeatedly switched on and off."
And, of course there is an entire process to the outcome.
"These tastes follow one another in a long procession, giving a piece of music a taste sequence in addition to the song's own musically structured beginning, middle and end," added Wannerton. "It's an additional perception that can either enhance the music or make it very difficult to listen to or indeed like."
Of the top pop songs, Wannerton reviewed, Justin Timberlake's "Can't Stop This Feeling" was the least flavorsome. The song gave Wannerton the flavors of toast crumbs, cold tea, corned beef, and thick Pedialyte! Ick!
"James has brought a whole new meaning to music taste and with his help we've managed to create the most flavorsome music chart to date," said Decluttr.com marketing director Liam Howley. "It's fascinating to see the mix of flavors that some of the best songs from the past year has created for him, and we hope that the list tickles the taste buds for music fans everywhere."
Check out Decluttr's flavor chart of 2016:
Artist and song Tastes like…
The Chainsmokers – "Closer"     Warm buttered toast. Smoked ham. Apple slices. Fannie May chocolate.
Drake – "One Dance"     Warm water. Blackberries. Wet cotton. Rice Krispies.
Rihanna – "Work"        Stewed rhubarb. Sour apple gumdrops. Ham. Soft plums.
Adele – "Hello"     Big rubber bands. Fresh melon. Snickers. Orange Pips.
Justin Bieber – "Sorry"         Cinnamon roll. Unset JELL-O. Ketchup
Sia – "Cheap Thrills"       Ketchup. Thin dark chocolate. Cheez-Its.
Justin Bieber – "Love Yourself"      Cinnamon roll. Hard-boiled egg white. Grape cotton candy.
Rae Sremmurd – "Black Beatles"      Lemon JELL-O. Black fruit gum drops. Meatballs.
Justin Timberlake – "Can't Stop the Feeling"    Toast crumbs. Cold tea. Corned beef. Pedialyte.
Zayn – "Pillow Talk"    Slice of king cake. Peach slices. Chocolate chunks. Lemon drops.
Interesting stuff, no? For more information, go here:
decluttr.com/blog/2017/01/30/a-synaesthete-tastes-our-favourite-songs-and-albums-of-all-time/