One of the downsides to using the Instagram photo sharing platform for monetizing a brand is its limitations on posting links. Professional digital style publishers with a large following and who post their daily looks on Instagram finally have an app to help them cash in on their following.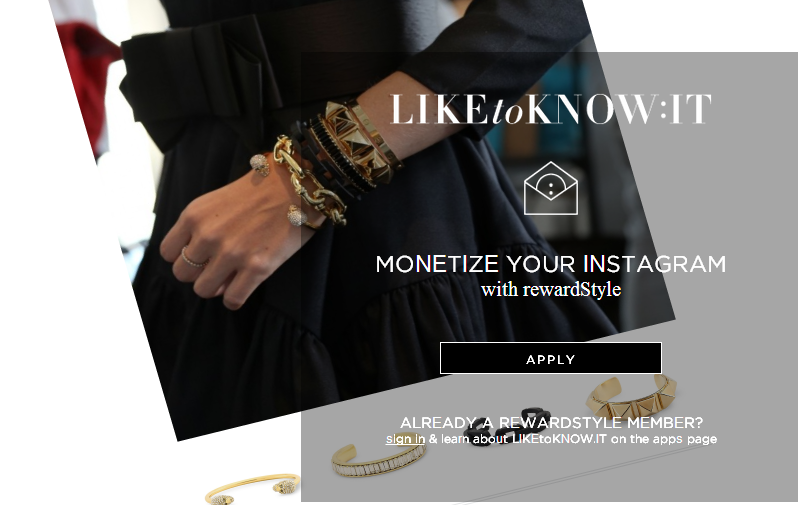 The LikeIKnowIt app by RewardStyle is an invite-only service that lets popular IGers post a link on their daily OOTD (outfit of the day) post that will let followers purchase some elements in the look. Even if the item is beyond some fans' price range, there are less expensive options offered and available.
Excellent!
Celebrities like TV Host Kristin Cavallari, for example, recently joined on and are using the service.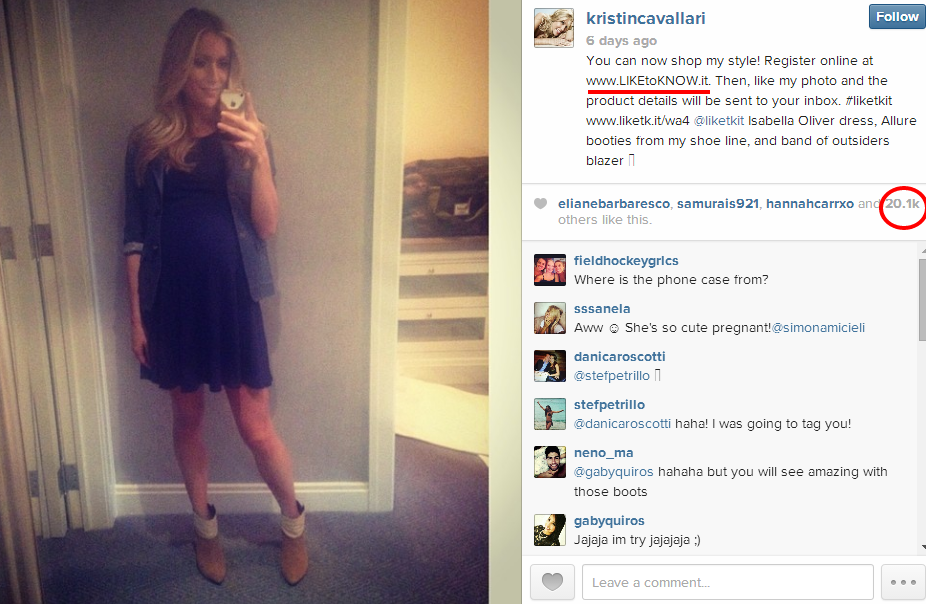 And for those who are still building their following and are not grande enough to be accepted, there are services like Soldsie and Chirpify that lets IGers monetize their brand via a hashtag or buzz word.
There are teens, YouTuber Gamers and everyday high traffic social media users all monetizing their interactions and brands, it's high time someone invented a workaround for Fashion IGers.